Grand Marshall Reid
Bill Reid was once again the Grand Marshall for the neighborhood 4th of July Bike Parade. This year he brought out the Catiwhack (sounds like Cadillac!)  The musically inclined catfish pedal car was a big hit!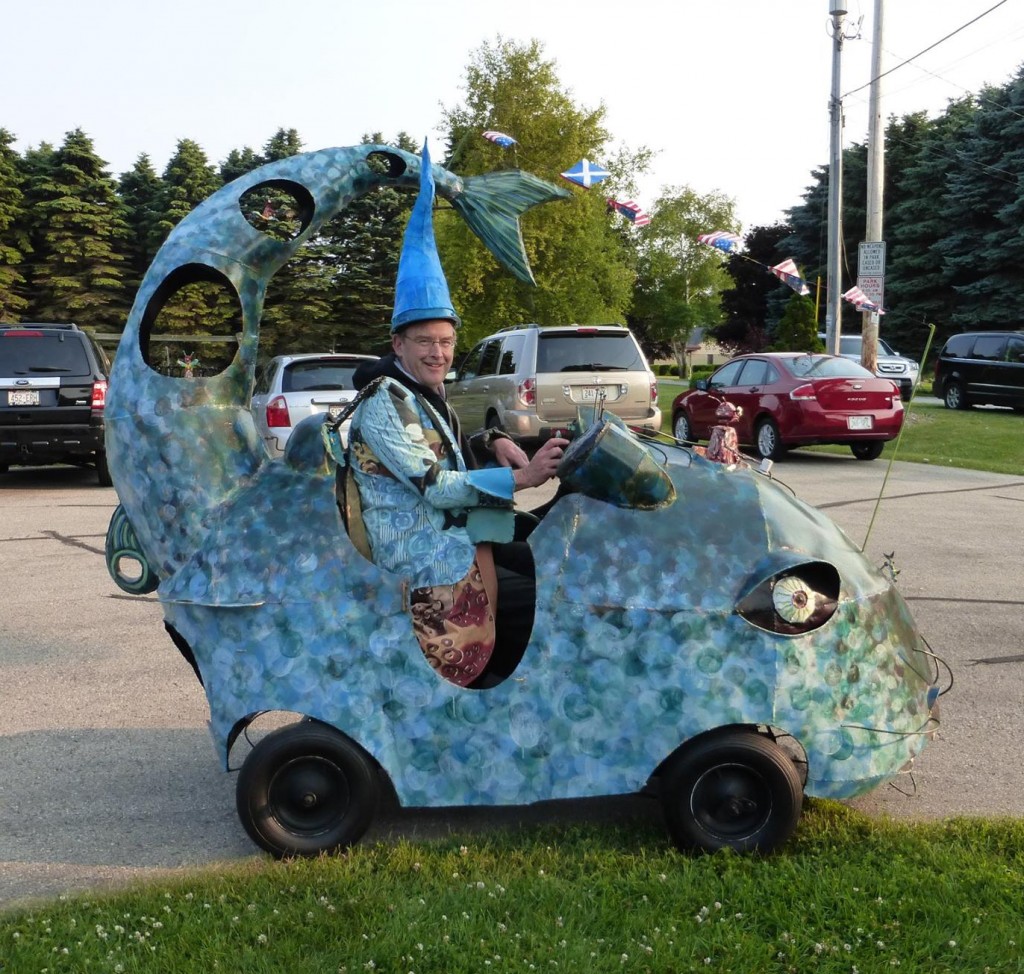 Hand-sewn, hand-painted costume and hat made by the artist, too!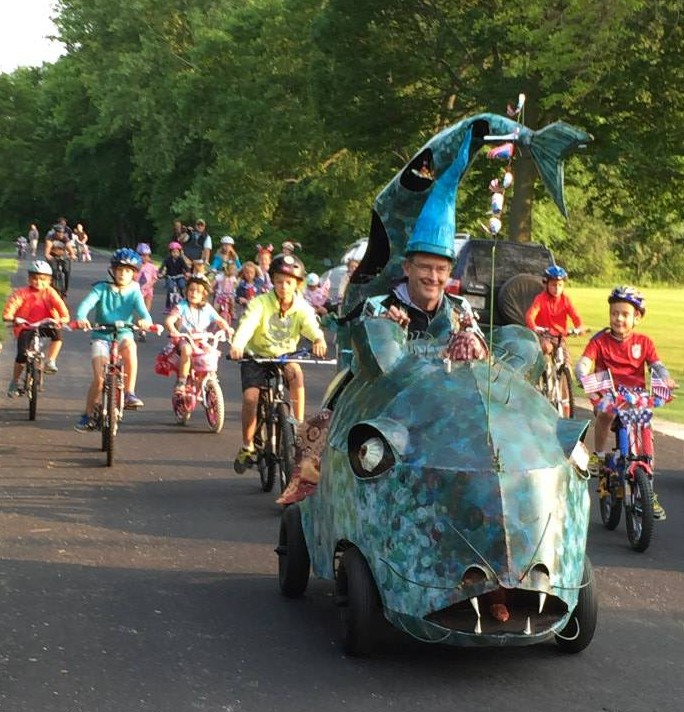 Pedal-powered, no steering wheel! Stick-steered instead.